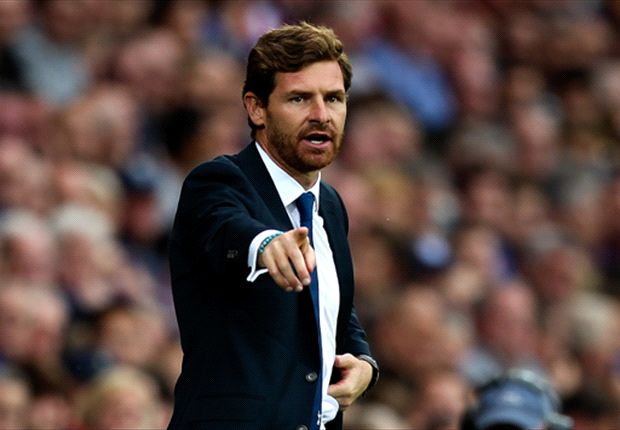 Mourinho & Villas-Boas: how the master & apprentice fell out
The pair no longer speak to each other despite their seven-year working relationship, with a number of theories as to why their relationship broke down having surfaced
By Greg Stobart
The master and the
apprentice
. It is not an analogy that sits well with
Andre Villas-Boas
prepares to face
his
former mentor
Jose Mourinho
for the first time when
Tottenham
take on
Chelsea
on Saturday.
Villas-
Boas
is one of three Premier League managers who once worked under
Jose Mourinho
, but the once inseparable pair no longer talk to the extent that they ignored each other at a managers' meeting in August.
It has been a long four years since Villas-Boas ended his seven-year working relationship with
Mourinho
to leave his scouting and match preparation role at Inter to take his first step into management with Academica de Coimbra.
Although they appeared to depart on cordial terms there was already some hostility, at least on Villas-Boas' part, as the then 31-year-old felt Mourinho had restricted his ambition to take on more responsibility on the training ground.
"We had a great personal and professional relationship before, that we don't have now," Villas-Boas said on Thursday. "I don't think we need explanations on friendship and personal relationships. But our relationship broke down.
"I think we have the mutual respect for each other and we understand what we have been through cannot just disappear but it's not like it was before. I don't lose any sleep."
On Friday, Mourinho will have his say.
Quite why Mourinho and Villas-Boas do not even have each others' phone numbers is a matter of speculation and debate.
One of the particularly eyebrow-raising theories has been the suggestion that Mourinho subsequently learned that Villas-Boas had played a role in his departure from Chelsea in 2007 and failed to fully back his boss in conversations with Roman Abramovich, the club's owner.
Whatever the reality, ego plays a huge part. Mourinho has apparently been offended that Villas-Boas has sought to play down his influence on his career while overstating that of Sir Bobby Robson for his success.
Indeed, when Villas-Boas first looked to leave Mourinho's camp to take over at Braga in summer 2009, the job eventually went to Domingos Paciencia, the former Porto striker who had ignited a teenage Villas-Boas to approach Robson in the apartment block they shared.
So impressed was Robson that he sent Villas-Boas to England and Scotland to study for his coaching badges, and the Portuguese was working with the youth team when Mourinho arrived as the club's manager in 2002.
Villas-Boas consistently seeks to play down comparisons between himself and Mourinho in terms of management style and football philosophy, but his career path means the questions are inescapable.
Villas-Boas followed in Mourinho's footsteps by taking over at Porto - also with considerable success as he led the team to a remarkable treble in one season- before moving on to Chelsea in 2011.
He failed at Stamford Bridge, in large part as he failed to establish relationships with star players - chief among them Frank Lampard, Ashley Cole and Petr Cech - who retained a loyalty to Mourinho.
Spurs feel Chelsea's move to sign Willian this summer - after he had completed a medical in north London - was motivated by west London club's desire to 'get one over' their rivals and a personal mission from Mourinho to embarrass his former employee.
Mourinho and Villas-Boas will, most probably, shake hands before kick-off on Saturday, but there will be none of the warmth that characterised their working years together.
Tottenham and Chelsea are already fierce cross-London rivals, but the men sat just yards apart in the White Hart Lane dugouts will give the fixture added spice it barely needs.
It's a grudge match and it's personal. Can the pupil beat the teacher? ------------------- goal.com