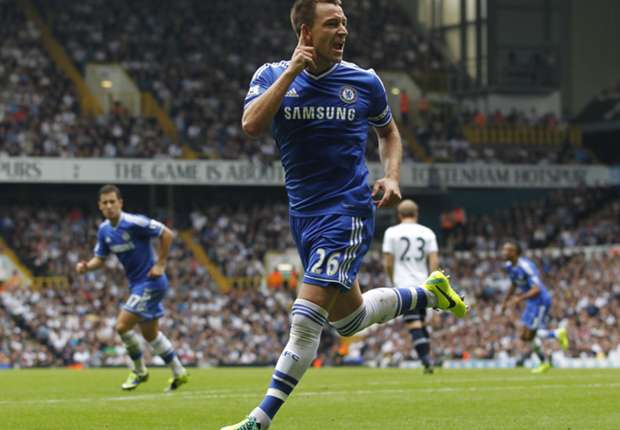 Mourinho: Terry is back to his best
The former England
captain
struggled for form and fitness at
Stamford Bridge
under Rafa Benitez last season, but has produced some impressive displays this term
Chelsea
manager
Jose Mourinho
believes
John Terry
is back to top form after a frustrating season under Rafa Benitez.
The former England captain was used sparingly by Benitez during
his
spell as interim boss at Stamford Bridge last season.
Terry has also been plagued by injuries to his ankle and back in recent seasons, bringing into question his long-term future at the club with his contract due to expire next season.
And Mourinho - who returned to Stamford Bridge in the close-season - admitted he was concerned Terry would not be the player he was during his first stint at the club.
But the Portuguese feels the 32-year-old club captain has allayed those fears with a string of assured performances.
Speaking to
The Guardian,
Mourinho said: "He's recovering his self-esteem. In the last few years he was not playing a lot, he had problems on the pitch, he had problems outside the pitch, he had suspensions for different reasons, he had injuries, he had managers who didn't trust him enough.
"And it looked like, at a certain moment, his career was going in the wrong direction.
"Even I was questioning, from far away, what was happening to this guy: physical problems, psychological problems, what is going on?
"I'm happy he's proving he's still a top player. He plays in a position where age doesn't make a huge difference.
"It's a position where players rely more on positioning, on reading the game, and being in the right place at the right time. Experience helps.
"You go to many clubs and top clubs and central defenders are 30 to 34. John is proving his quality. With what he did at Chelsea in the last decade, I think he deserves to be back on track."
Terry has played in all seven of Chelsea's
Premier League
matches this season, helping them to third in the table. ----------------- goal.com