The
Argentine
legend, considered by many to be the greatest footballer of all-time, marks
his
special day on Wednesday
Footballing legend
Diego Maradona
celebrates
his 53rd
birthday
today.
The Argentine is considered by many to be the greatest player to have ever played the game, and his remarkable
career
spanned three decades.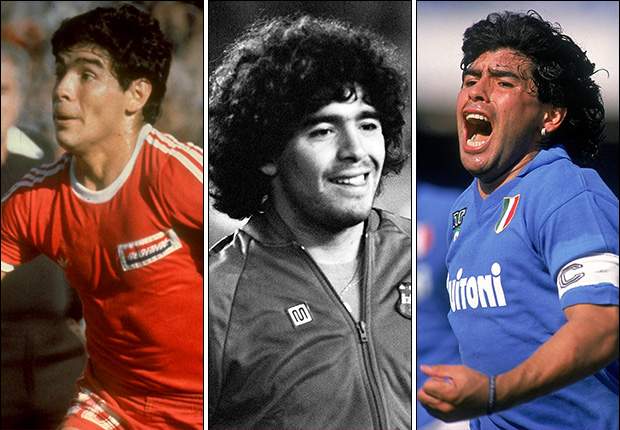 Three amigos |
(left to right) Diego in action for Argentinos, Barcelona and Napoli
He made his debut in 1976 for Argentinos Juniors, scoring 115 goals in just 177 appearances for the club. His eye-catching displays eventually earned him a move to Boca Juniors five years later.
After a year with the Argentinian giants, Maradona left his homeland to join Barcelona, where two excellent seasons saw him confirm his status as one of the world's most exciting young talents.
A move to Napoli in 1984 would prove to be a huge moment for the diminutive forward, and his eight years with
Partenopei
were the best of his career as he lifted two Serie A titles and the Uefa Cup.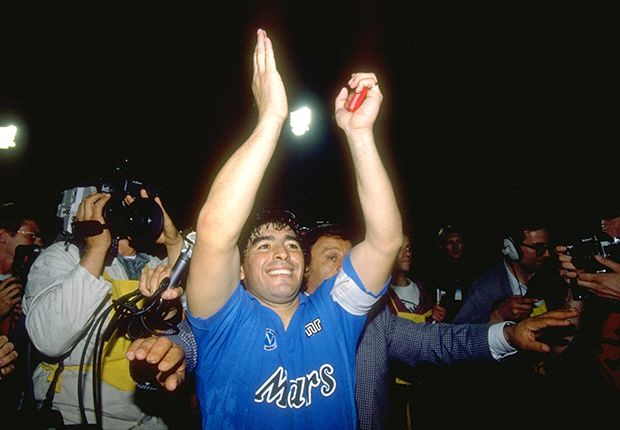 Centre of attention |
The legend celebrates after helping Napoli to glory in the Uefa Cup
At internatonal level, Maradona made 91 appearances for Argentina, scoring 34 times. He featured in four World Cups- 1982, 1986, 1990 and 1994- reaching two finals in the process.
It was the 1986 tournament in Mexico that will always be considered his peak. Maradona, then 25, almost single-handedly won the World Cup for his country, scoring stunning goals against England and Belgium in the process.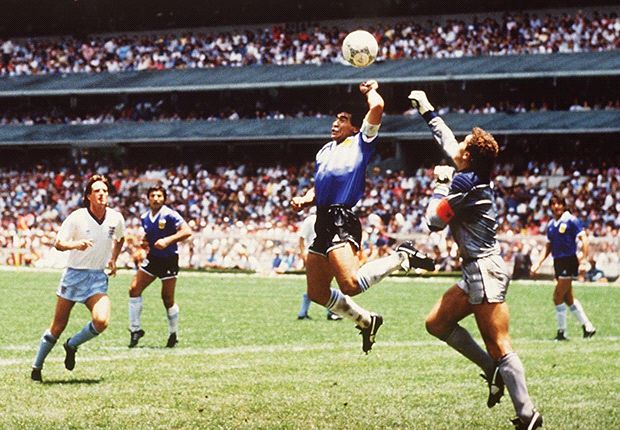 Helping hand |
Maradona infamously used his hand to score in the 1986 World Cup quarter-final
He eventually hung up his boots in 1998 following another spell with Boca.
Controversy was never far away from Maradona, from the Hand of God to his three failed drugs tests throughout his career, but Maradona is still an undisputed legend of the game. ----------- goal.com