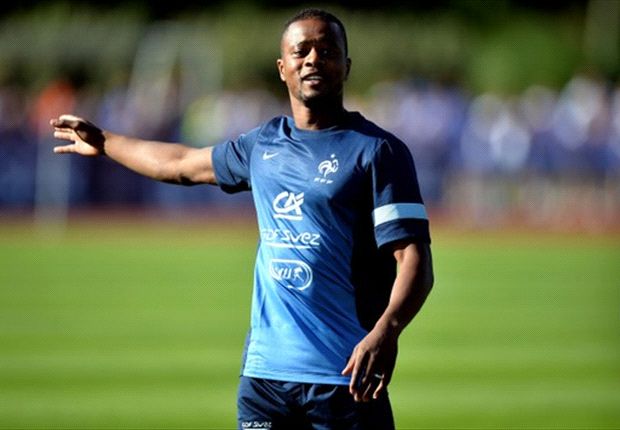 FFA president wants Evra talks after TV outburst
The
Manchester
United defender lashed out after copping flak for giving a half-time team-talk during
his
country's recent win over Belarus
French Football Federation
president Noel Le Graet wants clear-the-air talks with
Patrice Evra
after the defender labelled former France left-back Bixente Lizarazu and other television pundits "tramps".
Evra accused the analysts of attempting to ruin his
career
, after they criticised the Manchester United man's decision to give his international team-mates a team-talk at half-time during their 4-2 victory over Belarus in September.
Le Graet wants to meet up with Evra to discuss his comments but would not be moved when asked about any possible sanctions.
"I regret it [Evra's quotes]. The Federation regret those words that have no meaning," the FFF president told
L'Equipe
. "Within the group Evra is well respected by his friends, so there is no problem.
"It was not the right time [for Evra to speak out]. So we will invite him to come and see us in the shortest time.
"He has a game on Wednesday in the
Champions League
, we will let him play this game and we will meet in a short time. We need to talk before making a decision.
"Can he be punished? I have no answer for that yet. But I know him so well and I know he made a mistake. He knows this, too.
"Both parties will have to explain. We'll see how this issue will be decided."
The fallout comes on the same day France were drawn against Ukraine in the play-offs for next year's World Cup in Brazil. ------------------- goal.com