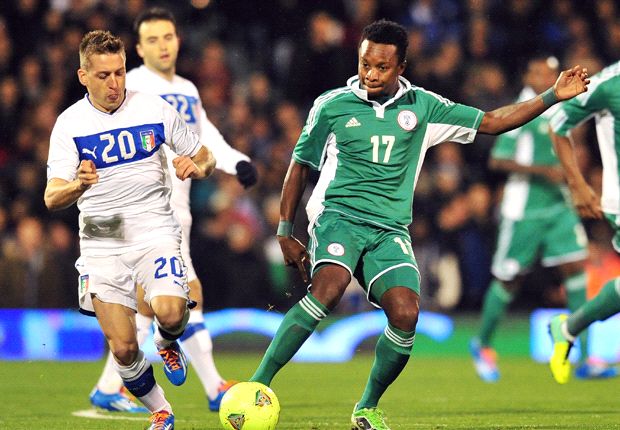 Forget the naysayers, Africa's champions were impressive against Italy
Ogenyi Onazi was impressive against Italy
Not everyone was convinced by the Super Eagles' showing against the Azzurri in Monday night's friendly, but Goal's Ed Dove found a lot of positives in their performance
ANALYSIS
By Ed Dove | At Craven Cottage
I may not be Nigerian, and I may only mumble through the words of 'Arise, O compatriots', but on Monday evening, sitting amongst you all, I felt very much like I was watching
my team
. We've been through a lot together, and having witnessed (and covered) the delirious highs and the aching lows, it was, naturally, a special experience to watch
Keshi
and his troops perform in one of London's cosier sporting confines.
I was impressed with what I saw.
Like those in front of me, new friends Femi and Timmy, like the gorgeous brown-eyed lady to my left, whose name I didn't catch, and like the massed ranks of Super Eagles fans among whom I celebrated and commiserated, I was largely encouraged. Nigeria may not be in line to claim the world title in Brazil next summer, but I doubt Italy will want to meet them again any time soon.
In an editorial published on Tuesday
, Goal International's Kris Voakes was critical of Nigeria, or at the very best, sceptical of the Super Eagles' chances in Brazil. Voakes is a fine writer and an accomplished journalist, but reading his report, it felt like we had been watching very different players on Monday night.
He praised Nigeria as being 'flair-filled', but suggested that they failed to play as a unit.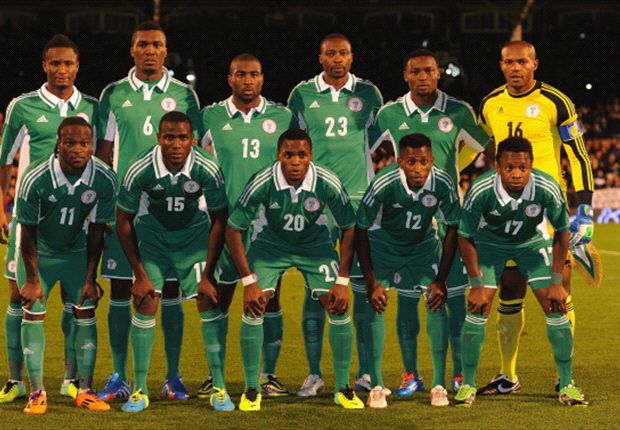 Nigeria's XI v. Italy: A Few Unfamiliar Faces
This was not what I witnessed.
The eleven that Keshi chose to start the game featured Shola Ameobi and Bright Dike in attacking roles. In the past, I have described both men as being a potential 'Plan B' for Nigeria.
Dike, at 6'1 and 220 lbs, and Ameobi, at 6'3 and 210 lbs, offer more presence, and a greater physical threat, than our other forwards. They both advocated their case with fine performances and well-taken goals; Ameobi's, in particular, was excellent, although his agile finish doesn't transform him, overnight, into the Nigerian Zlatan!
Ameobi and Dike certainly bring another dimension to the Super Eagles' attack, but while they encourage direct play and disrupt opposition defences, they certainly don't transform Nigeria into a 'flair-filled' outfit.
The creative influences in the side certainly stretched and troubled Italy's defence, but while John Obi Mikel demonstrated his proficiency at alternating the pace and direction of an attack, and while Victor Moses caused problems with his electric pace, direct running and upper-body strength, neither man can be accused of being extravagant or ostentatious without backing it all up with an end product.
Voakes's claim that Nigeria look impressive, without actually supporting their flair with "structure, defensive discipline and organisational qualities" simply doesn't scan with what I saw against Italy, nor the players we have all supported over the last 18 months.
Admittedly, the Super Eagles ceded the initiative in the second-half, however, while they let Italy back into the game instantly after the break, they didn't succumb to the almost-inevitable defeat.
Voakes does comment on the presence of fringe players and the immediacy of this friendly coming after their second-leg clash with Ethiopia, however he largely glosses over these caveats and instead chooses to attribute Nigeria's diminishing influence in the contest to "their failure to play as a unit".
I can't imagine what he was watching as Ogenyi Onazi repeatedly darted in to snatch the ball away from a marauding forward in protection of his back four, or as Godfrey Oboabona battled Mario Balotelli, frustrating the Milan man enough to prompt him to hurl his gloves to the ground in disgust at the contest's close.
Nigeria defended stoutly during the second half, and while, admittedly, Italy lacked some composure in front of goal, do not be fooled into thinking that the Super Eagles struggled against their illustrious opposition.
I can guarantee that as Solomon Kwambe, Francis Benjamin and Azubuike Egwuekwe ambled buoyantly off the pitch at the final whistle, having secured a result against Balotelli, Andrea Pirlo, Montolivio, Motta, Rossi
et al
they won't have been lamenting their lack of structure, defensive discipline and organisational qualities!
To suggest they do is to trot out a tired cliché without truly considering the evidence—something not lost upon some of the readers who chose to respond to the feature.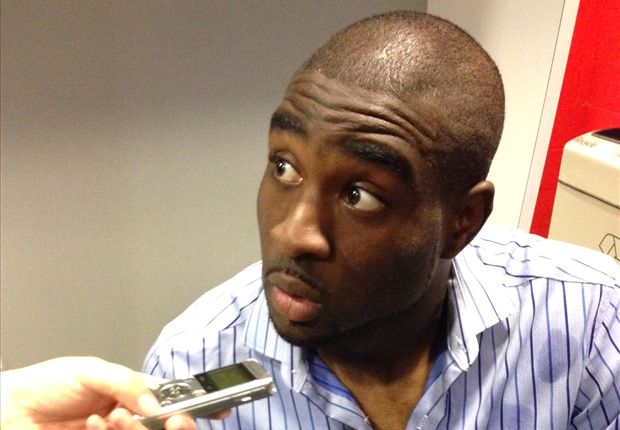 Bright Dike: Back in the Frame
Ultimately, despite some strong showings from key players, this wasn't the contest upon which to make any concrete judgements, at least not negative ones, about our prospects at the World Cup next summer.
The fact that Emanuele Giaccherini ghosted past Heartland's Benjamin one or twice tells us absolutely nothing about how Nigeria will fare in Brazil.
I, like almost everyone of a Super Eagle persuasion to have witnessed Monday's match, am not at all discouraged by such observations.
I am not naïve; there are things that need to be improved ahead of Brazil 2014. Voakes couldn't decide if Nigeria struggled, defensively, without the ball at the Confederations Cup, or if they enjoyed extensive possession but were unable to add a cutting-edge; both midfield dominance and attacking prolificacy can certainly be enhanced, but the Super Eagles are not (with over six months to go) a million miles away from a successful World Cup.
With our first-choice defence holding firm ahead of Enyeama, Europe's most in-form goalkeeper; with Onazi starring with his astute interceptions; with Mikel majestically navigating affairs from the middle of the park, and with our attacking quadrant, whoever they may be, stretching, twisting and beguiling opposition defences, things don't look so bad!
The "enthusiasm and confidence" that Voakes noted exists for a reason: the Super Eagles are Africa's champions, the continent's pioneers, and we are well aware of our multitude of qualities.
I doubt Italy will relish the prospect of a rematch beneath the sunshine of Brazil should we cross paths next summer. ------------------- goal.com
I agree with Ed, and i think players like Ameobi and Bright Dike that are able to convert their chances are invaluable to the team and should be given more prominent roles instead of Ahmed Musa and Brown Ideye...