Africa's champions show the way after beating Ethiopia as the continent's representatives begin to claim their places in Brazil
ANALYSIS
By Ed Dove
As Calabar danced to the whispered samba rhythms of the Copacabana, it was clear that 2013 would be a year that few of us would forget in a hurry. The fact that
Nigeria
, as Africa's Champions, were the first of the continent's contingent to secure their spot in Brazil was lost on no one.
Rarely in recent memory have the Super Eagles flown so high above and beyond their nearest rivals.
For several hours, they stood alone as Africa's pioneers. Then, as evening fell, the the Ivorians hauled themselves up alongside.
They weren't quite as proud; relieved, rather than majestic. Gervinho, in particular, was a wreck, shivering away, sprouling all kinds of nonsense, babbling fearfully at having escaped another potentially career-threatening nervous breakdown.
At daybreak, then, there were two African nations crossing the Atlantic.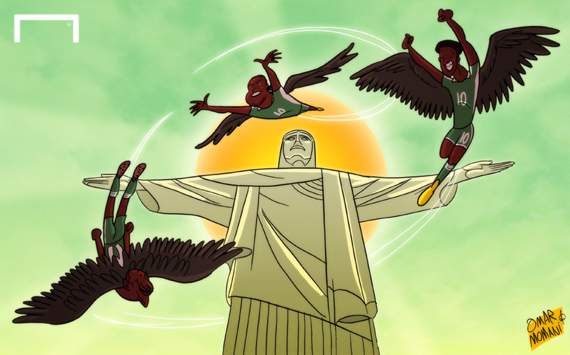 Brazil welcomes the Super Eagles
There was to be a third before Sunday was through.
We all remember the Cameroon of the 1980s; Theo Abega's band of brothers, they who secured a hat-trick of final outings in the Cup of Nations and claimed two continental titles. The Cameroon of the 1990s were also a memorable bunch, they of South American disdain and bulldozing forwards, brothers in arms in the pioneering stakes, one might say.
The Cameroon of the new Millennium were an iconic collection. Sleevless, all-in-one, tragedy-tinged and fantastically successful. Then it all fell apart, the wilderness followed; we've all been there.
Now they are back. Not as bold as they once were, not as imposing, but indomitable all the same.
They completed the triumvirate; the Lepidus to our Octavian.
Common themes are running through 2013, some of which will be remembered fondly, others which we will be keen to forget.
Ethiopia will surely be keen to forget the sight of Victor Moses preparing himself for a penalty kick.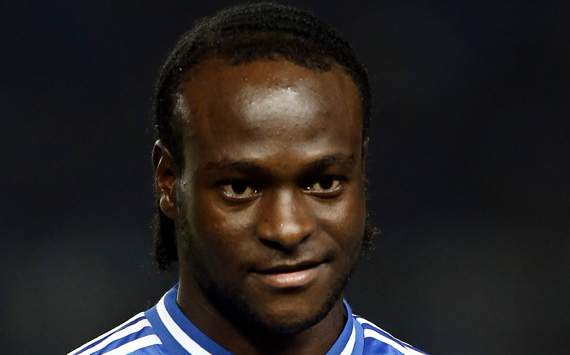 Moses: Ethiopia have seen enough
Twice during the Cup of Nations he prepared himself for a showdown with the Ethiopian goalkeeper, twice he converted the penalty, and twice he sent the Nigerian supporters into delirious rapture. Ten crucial minutes, two crucial penalties, and a brace which sent the Super Eagles on their way to continental glory.
His spot kick in Calabar wasn't quite as momentous, but it was enough to settle nerves and to settle hearts. With 70 minutes still to play, a two goal cushion, depleted opponents and furious home support, it was Moses who brought Brazil within touching distance.
Following this early goal, the Calabar crowd began to wait for the inevitable Ethiopian onslaught. It never came.
Addis Hintsa was only introduced in the 75
th
minute, but struggled to conjure anything. Kenneth Omeruo, reinstalled in the heart of the Nigerian defence, may have been considered a realistic point of weakness for the Super Eagles, considering his recent, extensive absence through injury. The Chelsea youngster, however, was barely stretched.
The
Walias
weaved the occasional pretty pattern, but overall, their offensive was insipid. They didn't give the impression that they believed, and I mean truly
believed
, that the World Cup was only a goal or two away.
Perhaps Ethiopia knew that the real battle was the first leg in Addis Ababa. There, the Super Eagles were vulnerable to both the altitude and the partisan atmosphere in the stadium. That was the occasion for the Walias to stun the continent and build a platform for themselves ahead of the second leg. They had, after all, enjoyed a 100% record at home during the group stage of the qualification programme.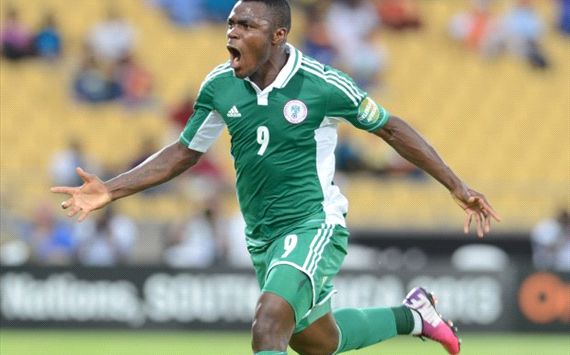 Emenike, more than anyone else, guaranteed progression
When the prospect of a summer without international football began to bite, however, Emmanuel Emenike stepped up to demonstrate his fine class and his growing influence. In Addis, he was the saviour of the piece, the single-minded striker, securing victory single-handedly; goals change matches and matches change legacies. Keshi will know he owes not an inconsiderable portion of his recent success to the pertinent interventions of his two favourite frontmen.
I close by considering the contribution of Victor Obinna.
Keshi's attempt to reintegrate the Lokomotiv Moscow forward to the international fold has prompted a mixed response from Nigeria fans. There are those who argue that there is no place in the squad for a non-goalscoring forward (particularly considering the presence of Ideye Brown and Shola Ameobi) and that Obinna's meagre goals-to-games ratio across his career, for both club and country, tells its own story. Indeed, Obinna and prolific are not words that you would likely associate together.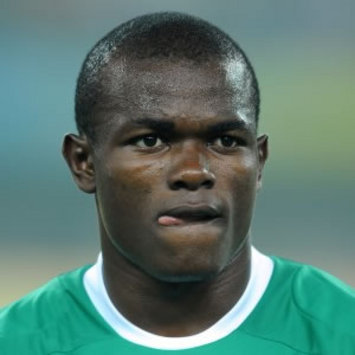 Obinna: Eyeing up Brazil
However, the former West Ham forward does have his qualities.
For a start, he is experienced. Only John Obi Mikel, of all the outfield players in the current squad, has more caps than Obinna. He scored his first international goal back in February 2006 and has experience of both captaining the national side and of playing in major tournaments. Obinna has reached an Olympic Final, has travelled to the World Cup and has represented the Super Eagles at two Cup of Nations tournaments.
With Keshi choosing to cull the likes of Ike Uche, Joseph Yobo and Obafemi Martins from his plans, the addition of a calm head such as Obinna may prove to be a valuable counterpoint to the younger players in the squad.
I am also encouraged by Obinna's versatility. He is capable of operating on either flank or as a sole striker. He offers Keshi flexibility, making him a priceless impact substitute. His pace and effective movement also mean that he is adept at fitting into the Super Eagles' fluid forward three.
As his goal in Calabar proved, he also knows how to strike the ball with breathtaking power and excellent precision.
A revolving stream of strikers has been another theme of 2013. Finally, as the year draws to a (successful) close, Keshi appears to have some effective options open to him, and a handful of players who can be counted on to lead the line for Nigeria.
Perhaps all that should matter to anyone right now, however, is that the Super Eagles will be leading Africa into Brazil.
See you at the Maracana, folks! ----------------- goal.com
Congrats again to our darling Super Eagles...