Goal Nigeria take a tactical look at the Nigeria/Mexico friendly and identify the key areas where the game will be won and lost.
ANALYSIS
By Solace Chukwu
The African champions will face off against Mexico on Wednesday in Atlanta in the third instalment of a trilogy. Act One and Act Two ended in 2-2 stalemates, but what will Act Three bring?
For both teams, this game is significant. The Super Eagles, having survived a mini-scare in the play-offs to book a place in Brazil, have problem areas to address. Chronic loss of form and consistent underperformance has left what seemed a stable first eleven with gaps to plug.
Arguably, it will be even more pivotal for Mexico.
El Tri
manager Miguel Herrera was parachuted in to salvage the tatters of a wretched Hexagonal, in which Mexico needed late drama in Panama to snag a play-off spot. He wisely went with the familiar, contesting the play-off against New Zealand with a base of his former players at Club America, lining up in a 3-5-2. Herrera will have the peculiar task of integrating the European-based contingent into the team of local lads who powered past the Kiwis. How well he does this will determine how Mexico perform in Brazil.
On both sides, there will presumably be some experimentation. Standard Liege forward Ezekiel Imoh should earn his first cap, probably from the start in the absence of Brown Ideye, with Michael Uchebo likely to start on the bench. Victor Moses's Kop nightmare persists, and rumblings in the camp suggest he may be axed for his lack of playing time. This may well be his last chance to prove his relevance to the team.
Mexico have a few injury concerns of their own: Giovani dos Santos is out, as is Club America's Miguel Layun, whose three assists in the play-offs mark him out as one to watch at the World Cup. Chivas' Miguel Ponce, on loan at Toluca, should get a chance at left wing back. Manchester United's Javier Hernandez, being short on match fitness, will feature at some point.
Here are some major hotspots where the game will be won or lost.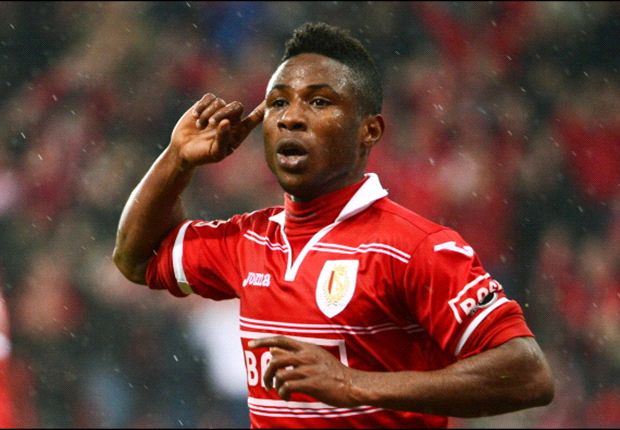 Electric | Imoh Ezekiel
Miguel Ponce/ Andres Guardado vs. Ezekiel Imoh and Paul Aguilar vs. Victor Moses
If, as expected, Miguel Herrera sticks with his trusted 3-5-2, he will be faced with a concomitant problem: how to contain the wide forwards in the Super Eagles' 4-3-3. The 2-v-1 on the flanks is already a clear numerical advantage, but he will also have to reckon with the quicksilver Imoh and his breaks in behind.
If Ponce sits too deep, his team loses attacking width and becomes easier to defend against. Herrera may ask the left-sided centre back to shuttle across, but this could drag Mexico's back three out of shape. If however, Ponce (or Guardado, who is a much more attacking player) is brave and pushes up, he may get joy running from deep, down Efe Ambrose's blindside. The Celtic man, a centre back by trade, is not the most spatially-aware full-back in the world.
On the opposite flank, Moses presents a different threat: less direct than Imoh, but offering more lateral movement. He is a very good dribbler and carries the bulk of the team's attacking threat, but if he does not have a good game, he may be faced with a spot on the bench in Brazil.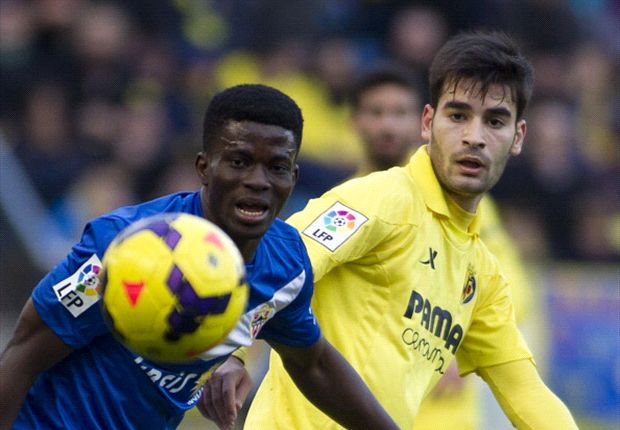 Azeez | The 'Third Man'?
Ramon Azeez, Ogenyi Onazi and John Obi Mikel vs. Juan Carlos Medina, Carlos Pena and Luis Montes
A lot has been said of the need for a third player, a 'Third Man', to complete coach Stephen Keshi's midfield triangle.
This game may just be the one that answers the question.
Almeria's Ramon Azeez will be expected to provide the solid, disciplined defensive platform for John Obi Mikel to complete his metamorphosis into the team's offensive lynchpin.
The Super Eagles midfield has a peculiar job; both teams will have their defensive midfielders as the free man, and much will depend on the passing range and intelligence of young Azeez. The key will be to be brave and maximize the time and space available.
There is however no clear means to deal with Juan Carlos Medina, so whoever starts upfront for the Super Eagles will have to play a very hard-working role to stop the ball being played into him easily.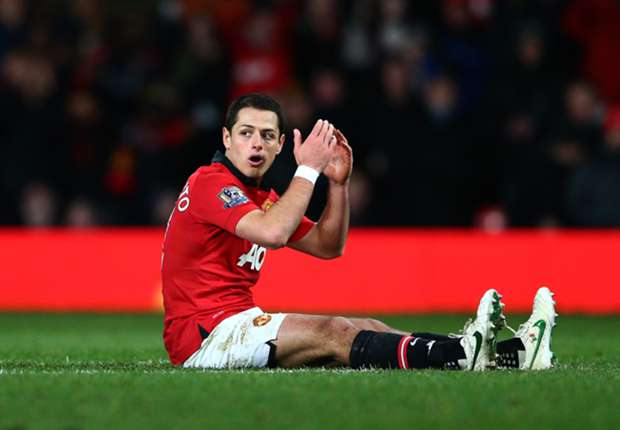 Chicharito | Lacking match fitness
Oribe Peralta/Javier Hernandez vs. Godfrey Oboabona
Teams that play with two strikers present a bigger challenge for a centre-back; it is much harder to split defensive roles than it is with a lone striker. Oribe Peralta, flush from his hat-trick against New Zealand, is a handful in the air and a fine poacher on the ground too. While it is unlikely that 'Chicharito' Hernandez will start, his pace later on will be a handful for Godfrey Oboabona, who isn't exactly match fit himself.
Also, consider that when the team plays against one striker, Oboabona plays the role of aggressive marker, often sticking tightly and letting Kenneth Omeruo sweep up behind. In this game, he will now have to play deeper than he's accustomed to due to his direct opponent who typically plays on the shoulder of the defence. We will get a chance to see just how good the mental side of his game is.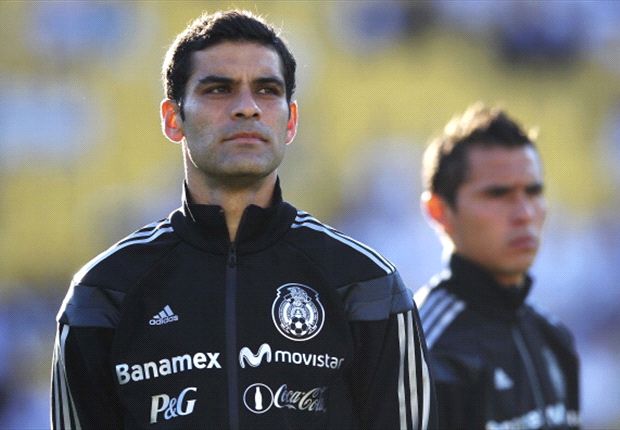 Marquez
| Faces a battle with Emenike
Rafael Marquez vs. Emmanuel Emenike
Typically, a back three up against a lone striker is solid, but has the problem of being under-manned in another area of the pitch, with three people doing a job for which two would be adequate.
This is where Rafael Marquez comes in.
El Tri
captain is quite comfortable with the ball at his feet, having played as a defensive midfielder often in his career, and will be tasked with bringing the ball out of defence and prompting attacks from deep. Whoever starts upfront for the Super Eagles (Emenike is likeliest) has to close Marquez down and also block the passing lanes into Medina.
This is essentially two jobs, and it is a safe bet that the Fenerbahce man will cover the most distance in this game. He will be just as important in a defensive sense as in an attacking sense.
---
The fact that this is a friendly means the objectives are not so clearly defined. A win would be great for either side, but ultimately this game is all about answering questions.
Can Ramon Azeez make the defensive midfield position his own? Is Ezekiel Imoh the perfect fit for the inside forward role on the right of the Super Eagles' attack? Can Mexico's European contingent offer enough star quality to enable them compete with the elite? Is there any of the old Victor Moses left?
This game offers excitement, intrigue, and by antecedent, a promise of goals. Brace yourselves. ------------------ goal.com