Goal Nigeria weigh-in on the Ike Uche-to-Brazil debate and assess whether the Villarreal striker is really worth the trouble
ANALYSIS
By Solace Chukwu
Football is much like fashion: trends never die, they merely stand in wait, biding their time before returning to centre-stage.
Retro football fads such as the false nine role were cast aside for centuries before being revived. The first major proponent of this tactic, for example, was Nandor Hidegkuti of the legendary Hungarian team of the 1950s, nicknamed the Magical Magyars. It was 'out of fashion' for decades until misfortune forced then-Roma manager Luciano Spalletti to trial a 'strikerless' formation, with Francesco Totti playing nominally as a forward but dropping off to the front to encourage runners beyond him. By the time Barcelona appointed Pep Guardiola as manager in 2008 and he elected to move Lionel Messi into a central role, the false-nine role had been resurrected.
The knock-on is that while the false-nine role requires such a particular skill set that few teams can play it consistently, there seems to be, generally, more onus on the strikers to contribute in more phases of play and be more varied in their positioning and skill set. Whereas the earlier part of the century featured imperious midfield playmakers and 'fox-in-the-box' poachers aplenty; see Andriy Shevchenko, Pippo Inzaghi and Ruud van Nistelrooy, teams now want their strikers to do a little bit of everything.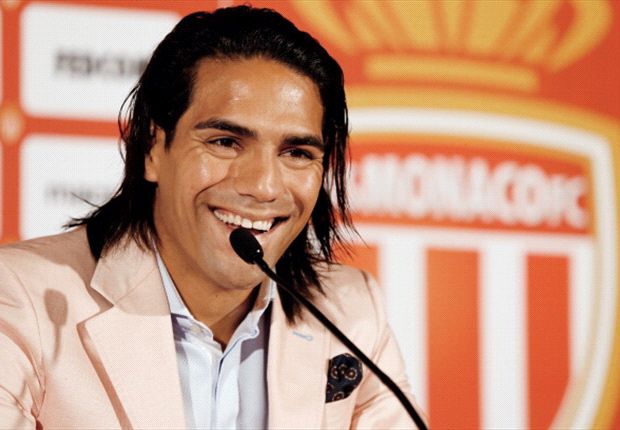 Falcao | Proof that Poachers can still thrive
Much like other footballing trends though, the fox-in-the-box has not completely gone away just yet. Every now and again, we find one at a major club: Radamel Falcao is perhaps the perfect example of a pure poacher, as is Manchester United's Javier Hernandez. They are a handy resource to have around, players with a guarantee: feed them and they will score.
So when Super Eagles coach Stephen Keshi announced recently that he does not want Villarreal forward Ikechukwu Uche in the team for the World Cup in Brazil, the outcry was loud and unequivocal. The striker, now 30, is in a rich vein of form, having scored 12 goals in La Liga for the Yellow Submarine this season in only 13 starts.
So why is coach Keshi going against conventional wisdom and leaving out Uche?
Since his debut for the Super Eagles in 2007, the striker has forged a reputation for himself as a penalty box predator. This is quite true; his finishing is strong and frequently crisp, but how much of that can be measured? Are we in danger of accepting this view blindly? Well, to evaluate a player's effectiveness in front of goal, his goals-to-games ratio is as good a metric as any to start with. If the perception of Uche is accurate, his ratio ought to be highest among his Super Eagles contemporaries.
Nigeria's Recent Strikers | How They Measure Up
| | | | |
| --- | --- | --- | --- |
| | Appearances | Goals | Goals-to-game Ratio |
| Obinna Nsofor | 46 | 11 | 0.26 |
| Obafemi Martins | 39 | 18 | 0.46 |
| Ikechukwu Uche | 45 | 18 | 0.40 |
| Yakubu Aiyegbeni | 57 | 21 | 0.37 |
| Emmanuel Emenike | 17 | 9 | 0.53 |
From the chart above, it can be gleaned that, while Uche scores healthily for the Super Eagles, he scores at a rate that is lower than Seattle Sounders' Obafemi Martins and well behind Fenerbahce's Emmanuel Emenike, who is currently the custodian of the lone striker position in the national side.
These stats blow the notion of him as the Super Eagles' most effective striker out of the water.
Also, his exclusion makes perfect sense tactically.
Like all poachers, Ikechukwu Uche thrives on service. Specifically on threaded through balls he can latch on to, as his relative lack of height precludes crosses. Coach Stephen Keshi, however, requires much more from his striker(s): a high work rate, battling qualities and varied movement. The Super Eagles setup, with no natural playmaker in the number 10 position behind the striker seeking to slide the ball behind opposition defences, is ill-suited to Uche. Is it worth it to play a penalty box poacher who offers so little else outside it? His struggles at the last Nations Cup in South Africa provide the answer to that.
Well, so what? He does not have to start; he can come off the bench when the team needs a goal in a high pressure situation. His coolness in front of goal is invaluable, who wouldn't recognize that as an asset?
Now we get to the crux of the matter.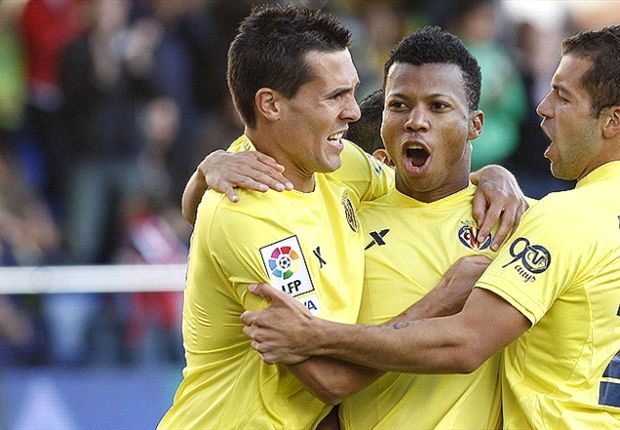 Uche | A Fox in the Box, but does he contribute enough?
Keshi has iterated many times that he considers Uche to be the most intelligent striker in the squad. While most of the Big Boss's comments regarding excluded players have seemed like a conciliatory sop (he still insists Stoke's Osaze Odemwingie is in his plans, despite not having called him up since 2012), this is very close to the truth. The hallmark of all poachers is the intangible ability to know where the ball will drop in the penalty area, and no Nigerian striker is as good at this as the "
Garri
Master." So there really is no question of not realizing what Uche can bring.
Keshi alluded to the problem, pointing out the tactical indiscipline that is a feature of the poacher's game.
In his words, Uche had been serially guilty of "not playing to instructions" and wanting to dictate the team's playing style, stretching as far back as the triumphant African Nations Cup campaign back in 2013. This level of insubordination, especially in a team that has been knit together by the strong bond of team spirit and unity, is surely intolerable, and the coach is well within his rights to exclude the forward.
For all of his qualities, and for all of the clamouring from former internationals and coaches for his inclusion, it is easy to forget that Uche is a player who has never made a mark for the Super Eagles in a major tournament. He was out of sorts in his two starts at the Nations Cup in 2008; injuries kept him out in 2010 when he missed the World Cup as well, and the debacle of not qualifying for the 2012 AFCON is not a pleasant or palatable memory.
On this evidence, what guarantees of world-beating performances are there, even if he does get a place in the squad to Brazil?
At 30, this will likely be Uche's last chance to finally play a part in Nigeria's football history. Perhaps he knows this, and it is just his frustration at previous missed opportunities and injuries that has him so 'on edge'. He will do well to get his head in the right place and reach out to the Big Boss. As it is, whatever goodwill he had in the past with Nigerians is fast dissipating, and he runs the risk of being only a footnote in the annals of the Super Eagles: the ultimate "what if…?" -------------------- goal.com