Jose Mourinho's recruitment of the Serbian midfielder may appear to spell bad news for the Nigerian star, but it might not all need to be doom and gloom.
ANALYSIS
By Solace Chukwu
With a brace this weekend, Argentine ace Lionel Messi became the third-highest goal-scorer in the history of Spanish League football. Before his career is done, he will almost certainly eclipse the record.
La Pulga
is adored in Catalonia, and in all of Spain, idolized. Many observers across the globe believe him to be, already, the greatest player of all time.
In his homeland of Argentina, the perception is not quite the same, however. He remains in the shadow of Diego Maradona,
El Pibe de Oro
, the enigmatic wizard who almost single-handedly dragged his team-mates and a football crazy nation to World Cup glory in 1986. Having grown up and developed as a footballer at the famed La Masia, Messi is often regarded as more Catalan than Argentine by his own countrymen, a view buttressed by the allegation that he doesn't bring the same level of performance to the
Albiceleste
.
It is not an uncommon thing for great players to be accused of not "doing it for the national team," such players as Thierry Henry, the previously cited Messi, as well as Karim Benzema, have had the same allegation levelled against them. It is rather rarer to find a player who is accused of the opposite.
John Obi Mikel is in this latter category.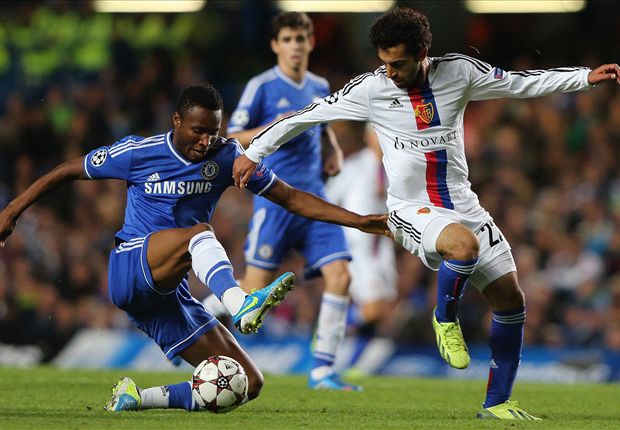 Mikel | No longer any qualms over Nigeria performances
Consistently derided at club level by Chelsea fans for what is deemed an un-ambitious style of play, he is, simultaneously, a vital cog in the setup of the Nigerian national team, within which he bears the creative burden. His performances have been instrumental to the rapid return to prominence of the Super Eagles, both on the continent and in the world.
With a clear eye on a title challenge, Blues manager Jose Mourinho sanctioned a January move to bring back Serbian midfielder Nemanja Matic, who had left the club three years ago as a makeweight in the deal that brought David Luiz to Stamford Bridge. This immediately sparked off a wave of pessimistic forecasts of Mikel's long term future in the Chelsea midfield.
What would the return of the giant Serb mean for Nigeria's golden boy?
It is easy to understand the concerns, and for the most part, they are justifiable. Physically, Matic has the edge on Mikel; a year younger, four inches taller, and four pounds heavier. He's quicker, more aggressive without the ball and has a fierce shot on him. Indeed, one has only to look at the immediacy with which he was brought back and the willingness to part with a fee of 21 million Pounds for a player they let go previously to conclude that Matic was signed to meet a specific need.
When you consider that in Matic's first league start for Chelsea, away to the Premier League top- scorers Manchester City, it was Mikel who was dropped to accommodate the new recruit, the concerns about the Nigerian's future become easier to understand.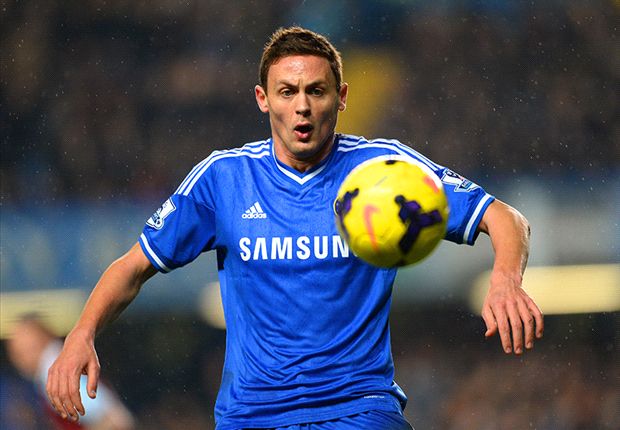 Matic | Will he curtail Nigerian influence at Chelsea?
It is also worth noting the sort of manager Jose Mourinho is and how he likes his teams to play. Throughout his career, he has favoured play based around quick transitions and the counter attack. This is not the sort of style to which Mikel is best suited, and the signing of Matic could be a hint that Mourinho has realized this and simply purchased a midfielder who fits the mould and requires no bedding-in period. The Spider's all-action style is in sharp contrast to Mikel's understated, metronomic proclivities.
So, this is surely the death knell to John Obi Mikel's Chelsea career, no? Well, let us not be too hasty. There is, after all, a reason why he has been there since 2006. For all the pessimism and discontent from the Chelsea faithful, he has been important under every manager in his time at Stamford Bridge, running the gamut from Jose Mourinho to Rafa Benitez.
So maybe he may not have to pack up and leave just yet.
The rigours of the domestic English season are well-documented. Competing across four competitions, it is abundantly clear that no one player can play every game. While it may appear, for all intents and purposes, that Nemanja Matic will be first choice in the holding role in front of the defence; Mikel should still get ample game time. This becomes more plausible when you consider that the only other possibility in this role is David Luiz, a center-back. With Bayern Munich and Barcelona circling, the colourful Brazilian might very well be off to pastures new, leaving just Mikel and Matic as the team's holding midfielders.
Consider also the veteran Frank Lampard, whose contract is up in the summer. With Matic's energetic, bustling style, good range of passing and fine technique, there is a case to be made that it is in fact Lampard's position in the team that the Serb is to fill. He's certainly capable of this. Having played under Jorge Jesus at Benfica, the new Chelsea man's all round game has come on in leaps and bounds, and it would be no surprise if he were to be used farther forward.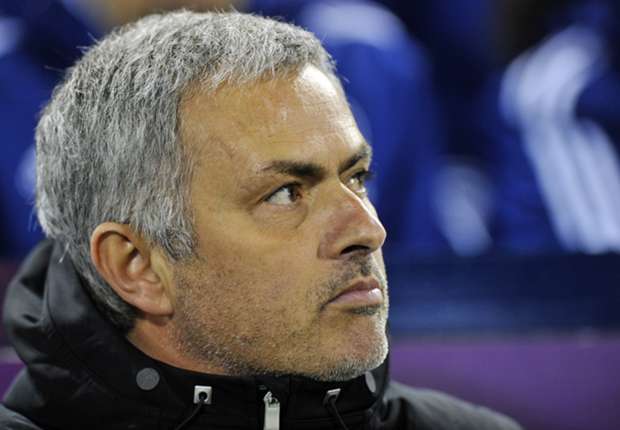 Mourinho | Will he keep the faith?
In Chelsea's FA Cup loss to Manchester City this past weekend, Mourinho perhaps pointed the way to the future by fielding both John Obi Mikel and Nemanja Matic as a double pivot.
Although the signs weren't so good (Chelsea lost 2-0), it is a partnership that definitely has merit on paper. However, considering that the Nigerian does not seem a natural fit at the base of midfield in Mourinho's setup, perhaps it would be much better (both for the player and for the Super Eagles) if Mikel were to be given a more advanced role. This quote from Ray Wilkins, assistant to Carlo Ancelotti while the latter was manager at Chelsea, is very instructive and shows that with the right coaching and trust, Mikel could fulfill such a brief excellently.
"John (Mikel) can basically become whatever he wants. He's got a lovely range of passing, is strong as an ox and reads the game exceptionally well. Myself (sic) and Carlo (Ancelotti) have just asked him to hit a few more progressive passes."
Mikel has weathered many storms at Chelsea, and remains standing eight years on. In truth however, Matic may prove to be his sternest test yet. Like the Wilkins quote above reads, it's really up to the Nigerian to decide what he wants to become.
Your move, Mikel. ---------------- goal.com