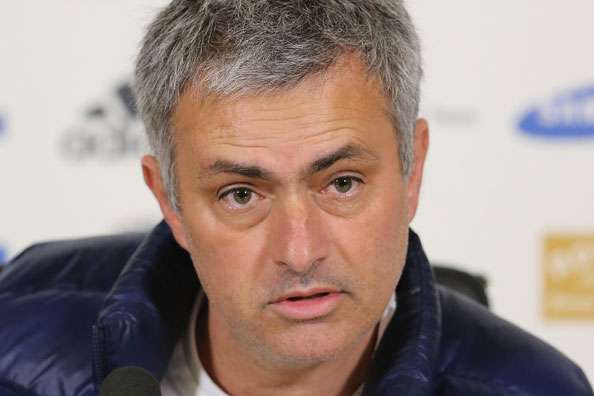 The Chelsea boss was caught on camera joking about the Cameroonian's age but, in a furious condemnation of his conversation being recorded, he is adamant that he respects his star
Jose Mourinho
insists that
Samuel Eto'o
"has no reason to be upset" after the
Chelsea
boss was seen suggesting that he was unsure of the striker's age.
Mourinho was captured on camera before an interview with
Canal+
while saying to a Swiss businessman: "The problem at Chelsea is that we are lacking a goal-scorer. I have one [Eto'o] but he is 32, possibly 35, who knows?"
However, speaking at a pre-match press conference ahead of the Blues' Champions League clash with Galatasaray, the Portuguese boss hit back over the remarks, insisting that they were harmless and condemning the recording of his conversation.
"My comments about Samuel Eto'o were not serious and he has no reason to be upset," he told reporters.
"It was with him that I had the best ever season of my career. He's one of the few players that is working with me in a second different club and a manager never does that when he doesn't like the person.
"It was a funny conversation between me and someone who does not belong to the football world. We were laughing, as everyone was saying. I really think that is a disgrace that someone is recording a private conversation when we don't know." ------------------- goal.com