This article reviews the Super Eagles forward's time at Liverpool to date and asks where he can expect to be heading when his loan deal comes to an end
GUEST FEATURE
By James Ezimoha
The loan move that took
Victor Moses
from London to Merseyside was greeted with a wave of optimism back in the summer. It was deemed beneficial for the progressive development of the talented forward by his trio of owners—Chelsea, Liverpool and Nigeria—all with a vested interest in the player's development. However, the story, after two-thirds of the season gone, isn't quite as positive as some might have hoped.
Liverpool legend Jamie Carragher originally described the move as an "important signing" that would strengthen "an area that they have struggled in." Upon arrival, Moses set a 20-goal target for himself; a reasonable ambition for a player who scored 10 goals for Chelsea in all competitions last season even considering his limited opportunities.
He certainly looked to be headed in the right direction as he registered his first goal in his debut league game against Swansea. "It is always great to get on the score-sheet. It was a great goal for me", he told the club's website after the game.
Liverpool boss, Brendan Rodgers, led rapturous praise for the winger—momentum was high.
A month later the extolments were replaced with heavy criticism.
The downward spiral began with a disappointing run of games without scoring (or assisting) a goal, coupled with an awkward disinterest in proceedings on the pitch.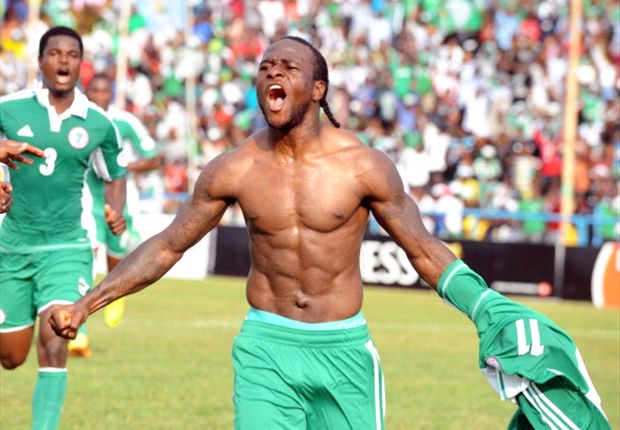 Decline | The Glory of 2013 has been replaced with criticism and disappointment
In a bid to hold on to fourth-place, especially with Everton and Tottenham breathing down their neck, Rodgers shook things up, leaving Moses out of the starting XI. The progress of the Nigerian's competition has meant that since losing his starting spot, he has slipped down the pecking order at the club.
Liverpool legends and fans have inevitably lashed out at the Nigerian and voiced their disappointment after a series of disheartened performances. John Aldridge's vituperative comments after the game against Oldham in the FA Cup perfectly sums Moses' entire season.
Aldridge, as reported by the
Daily Post
, suggested that Moses "didn't know how lucky he was" to have been recruited by Liverpool, and accused him of lacking both desire and spirit.
It was expected that Moses would make the wide area in the Liverpool team his own, either as part of the front three in a 4-3-3 or 4-2-3-1 formation, but expectations have since collapsed. The disappointing tale of Moses' inability to deliver has, however, come in sharp contrast to the rise of fellow winger, Raheem Sterling.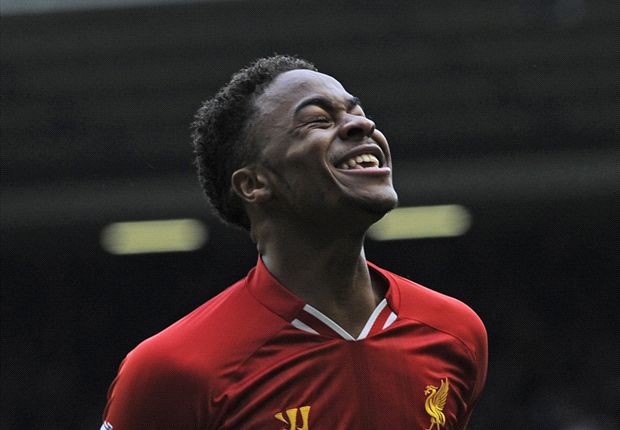 On the rise | As Moses declines, Sterling is on the rise
The headline-grabbing partnership of Luis Suarez and Daniel Sturidge (SAS) looks to be a match made in heaven. As they keep banging in the goals every week, their efforts have seamlessly been harmonized by the contributions of Sterling.
The 19-year-old Englishman has been in fine form in recent months, confidently running at defences, and scoring goals as well. His eye-catching performance and remarkable maturity has been nothing short of outstanding.
His brace (plus Man of the Match performance) in the 5-1 mauling of Arsenal in the Premier League and an exceptional performance in the Merseyside derby against Everton are some of the highpoints in his impressive run of displays.
Sterling's five goals, two assists, 31 shots and one MoM in 21 games compared to Moses's one goal, zero assists and 11 shots in 14 games is not a stat that reflects well upon the Nigerian forward.
Club captain, Steven Gerrard, told the club's official website: "[Sterling] is the toughest in our squad. I don't go near him in training because if I do, there is only one winner. He just needs to keep learning and listening to Brendan [Rodgers] and the experienced players in the dressing room and believing in himself. If he does that, he'll be alright."
He added: "His form of late has been sensational and if he continues that until the end of the season, we will see him at the World Cup."
Although both players have different destinies, with two different nations, Sterling has seized the opportunity to stake a claim for his inclusion in the Three Lions' squad to Brazil. Moses, on the other hand, is almost certain to make the final cut for the Super Eagles.
Nevertheless, If Moses retains his ambition to pin down a regular place in a top team then he will have to improve on his attitude, cut off all distractions and focus on his football.
With his parent club, Chelsea, looking less-likely to make room for him, if he returns at the end of the season, and his indifferent situation at Liverpool, one wonders where he'd plying his trade next – unless there is a dramatic upward-turn from him before the end of the season. --------------- goal.com