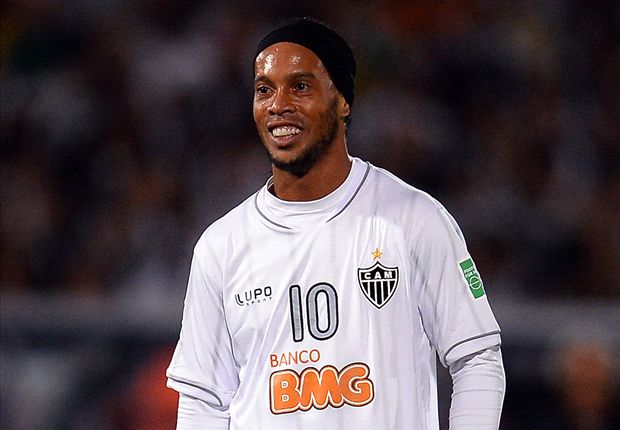 VIDEO: Raja Casablanca players take Ronaldinho's boots
The Brazilian got more than he bargained for during the tradition shirt-swapping after Atletico Mineiro's 3-1 Club World Cup loss to the Moroccan outfit
After a decade as one of the most recognisable faces in the game,
Ronaldinho
is probably used to getting more attention that the average man wherever he goes.
But even the former Barcelona and AC Milan star, now back in Brazil with Atletico Mineiro, could not have foreseen what would happen to him when his side met Raja Casablanca in the Club World Cup on Wednesday.
With the Casablanca players celebrating an historic 3-1 victory over the South American champions, the traditional shirt-swapping went a bit too far, with the Moroccan outfit's stars desperate to get a souvenir from the 2005 Ballon d'Or winner.
Watch the incredible footage above as Ronaldinho is swarmed by opponents, who take his hairband, his boots amid the meeting and greeting. -------------- goal.com