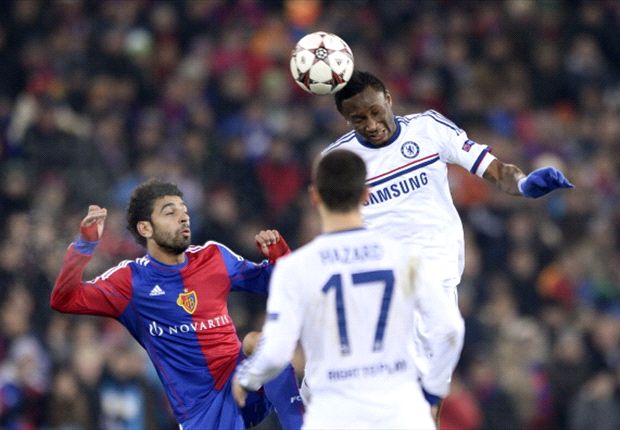 The Nigeria international is expecting a reunion of sorts with Didier Drogba of Galatasaray in the round of 16
Chelsea's holding midfielder,
Mikel Obi
has said he expects Didier Drogba and Galatasaray to prove a hard nut to crack in the Champions League round of 16 after the draw was made in Nyon on Monday.
"They are a great team," Mikel told his club's official site.
"Didier [Drogba], Wesley [Sneidjer], they have a good team and obviously they have Roberto Mancini who is trying to implement his philosophy and change the way they play.
"It will be tough but it's a game we're looking forward to. It will be good to meet old rivals, who you have played against in the past, as well as old team-mates." Mikel has played five times for Chelsea in this season's tournament.
"We know what to expect from the fans. They will be on top of their team and support them but it's up to us to not listen to them and make sure we go out there and play our game," he added. --------------------------- goal.com