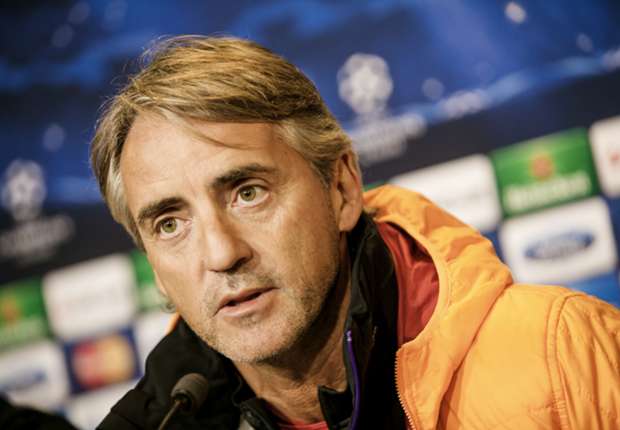 The midfielder was on the Italian's list of targets during his time in charge of Manchester City but a transfer failed to materialise
Galatasaray
boss
Roberto Mancini
has revealed he had the chance to sign
Juventus
star
Paul Pogba
two years ago when his contract was expiring at
Manchester United
.
The Italian coach will come up against the midfielder when his side host the Serie A leaders in the Champions League on Tuesday night, with Mancini still a big fan of his talents.
Mancini told
Tuttosport
: "Yes, I really like him. Two years ago we could have brought him to Manchester City on a free transfer. I can't really remember why we decided not to."
Galatasaray sit in third place in Group B ahead of the game, two points behind second-placed Juventus, but Mancini is confident his side have what it takes to record a famous win in front of their home fans.
The 49-year-old added: "We must play seriously, without stress and no doubts in our mind. On Tuesday, the first thing we need to do is realise that the opportunity is in our hands. We have the home advantage. This is a football match, everything is possible.
"Juventus's advantage is the fact that a draw is sufficient for them. We have great respect for them. They are one of the biggest teams in Europe.
"They develop every year and I think it will be a difficult game. As [Gianluigi] Buffon says, we have a great support. They really are extraordinary. I believe that they will be of great help to us in this game."
Juve will be without midfielder Andrea Pirlo for the trip to the Turk Telekom Arena, but despite acknowledging that loss will be a blow to Tuesday's visitors, Mancini was quick to highlight their depth of midfield options.
"Pirlo is a very important player with his experience but even without him they have players such as [Arturo] Vidal, [Claudio] Marchisio and [Paul] Pogba. Not a bad midfield at all." -------------- goal.com