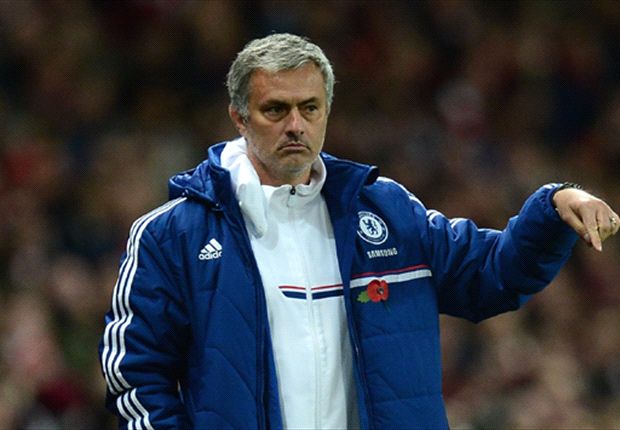 The manager remains frustrated by his side's loss to Newcastle United, blaming complacency, ahead of Wednesday's Champions League clash with Schalke
Jose Mourinho
has blamed complacency on
Chelsea
's loss to
Newcastle
and warned his squad to rediscover their winning form against
Schalke
.
Goals from Yoan Gouffran and Loic Remy ended the Blues' six-game winning streak with a 2-0 defeat at St. James' Park as they lost ground on Premier League table-toppers Arsenal.
And Mourinho has urged his players to right the wrongs of Saturday as they look to strengthen their chances of qualifying for the Champions League knockout rounds.
"I'm not happy with the way we faced that match, as simple as that," he told reporters. "Sometimes, when you win a lot of times, players forget why they win.
"Probably they forgot why they won against Schalke, Arsenal, and Manchester City. When you win three, four, five matches they forget why they won and think they win just because they are good.
"But there are many other ingredients in football that make you a consistent winner. I hope now they don't forget why they won a lot of matches and why they lost against Newcastle.
"At half-time I was telling them they were competing more in training sessions than in that game. I was disappointed. I want my team to be proactive, not reactive. Things happened I didn't like. I want my team to be better."
Mourinho added that whilst complacency is a natural reaction to success, he did not anticipate Chelsea's lack of threat following such a strong run of form.
"A football player is a human being, and human beings make mistakes," he continued. "Sometimes they don't have the best approach.
"You play three big matches before that and you know you have to be at the top of your level, and you are at the top of your concentration.
"And suddenly you get a match where you become a little bit complacent. It's the mistake not just of football players, but human beings.
"Did I see it coming? Before the game, no. Maybe I was also influenced by the way they grew up so fast as a team, and the way they could play so fast to compete in that week." ----------- goal.com