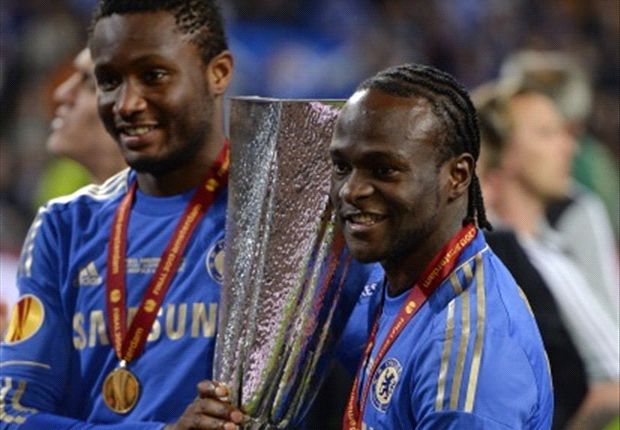 Mikel and Moses make shortlist for BBC African Footballer of the Year award
The British media outfit has announced candidates to win the prestigious individual trophy this year, with the Super Eagles duo making the cut
Nigeria's
Mikel Obi
and
Victor Moses
have been shortlisted for the 2013 BBC African footballer of the year award, with title-holder Yaya Toure, Gabonese star Pierre-Emerick Aubameyang and Burkina Faso forward Jonathan Pitroipa among the candidates to win the individual award.
Chelsea star Mikel tops the list following his superb form for the Super Eagles at the African Cup of Nations in South Africa and the Fifa Confederations Cup held in Brazil not forgetting his Europa League winning feat with his London club.
The winner will be decided by African football fans and the winner will be announced on Monday, December 2 in a live radio broadcast.
Pitroipa and Aubameyang are the first time nominees in the list voted for by 44 journalists across Africa.
The five-man list:
John Mikel Obi Nigeria
Pierre-Emerick Gabon
Victor Moses Nigeria
Jonathan Pitroipa Burkina Faso
Yaya Toure Ivory Coast --------------------- goal.com
If you ask me, Mikel has no business being on this list; all year long he was only exceptional at the confeds cup, just saying...
If this is truly an individual award, then yaya toure should take it considering his heroics whenever he is on the field of play and i wonder why Emenike (the highest goal scorer in the nations cup) was not short listed; CAF needs to wake up...