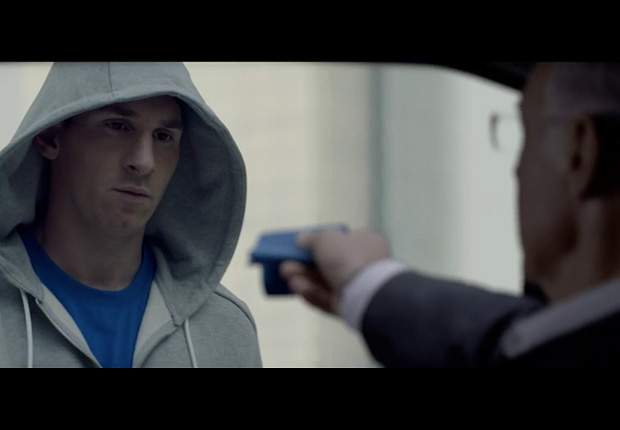 Beckenbauer: Messi is the world's best player
Beckenbauer hands Messi the captain's armband
The German legend praises the Argentine forward as he is revealed as the first selection and captain for the all-star GALAXY 11
Franz Beckenbauer has spoken of his admiration for the "extraordinary" ability of Lionel Messi after picking the attacker as captain for the GALAXY 11.
The former World Cup-winning coach is compiling a line-up of the planet's top footballers and was in no doubt about the first name on the teamsheet.
Messi, 26, was the leading club goalscorer in major European leagues last season and has won numerous individual awards for his phenomenal contribution to the game.
In an exclusive interview, Beckenbauer said: "In my opinion, Messi is the best player in the world. His talents, his movement and his skills are extraordinary and then he is able to score goals.
"He's a real leader and also, outside of the field, he's a gentleman and his character is perfect."
Beckenbauer first revealed his plans for an all-star GALAXY 11 on November 1
following the sightings of mysterious symbols at global landmarks and unknown figures dressed in robes at three high-profile football matches.
Social media has been buzzing with speculation about the make-up of the team and, with the 10 selections to follow Messi, the debate will continue. ---------------------------------- goal.com
I agree with Beck
enbauer a hundred percent; Messi is simply a footballing wizard...